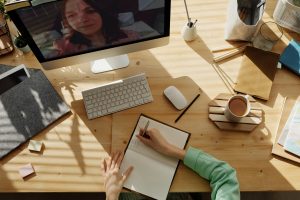 So, you're an aspiring author who has just finished his first book. And now you're faced with the fundamental question; should I get my book self-published? Honestly speaking, new authors should consider these upsides when deciding whether or not to go for self-publishing in India.
Self-Publishing a Book in India:
It doesn't matter if you're writing a novel, short story collection, or nonfiction. Getting a book published through a self-publisher in India offers greater creative control and a more significant share in the profits.
Listed below are the advantages that accompany self-publishing a book in India:
Greater Creative Control
One of the benefits of getting a book published through the self-publishing route is the freedom to retain creative control. The traditional publishing space is full of decision-makers who have opinions on the content of books, the book covers, and even their title. Direct publishing, on the other hand, gives you the freedom needed to call the shots. Authors who want total autonomy, as a result, prefer self-publishing over traditional publishing.
Self-Publishing Offers Higher Royalties
7-15 percent, that's it! This is usually the quantum of royalty paid to authors by traditional publishing houses. Independent authors getting their books self-published, on the other hand, are entitled to receive somewhere between 50-100 percent of the profits made. Simply put, you can potentially make a more significant amount of money by self-publishing than you would through the traditional publishing process.
Self-Publishing Offers Better Pricing Control
Getting the book self-published allows you to decide how much your book is going to cost. Please note, if you sell your masterpiece at below-par prices, say Rs. 100, it's going to take you forever to break even on your publishing cost. In turn, however, you will significantly increase your readership. On the contrary, if your book is overpriced, very few people will be willing to purchase it. The ideal strategy when pricing the book is to use the Royalty Calculator placed on your self-publisher's website; most reputed self-publishing houses in India have one placed on the website. Word of caution; refrain from roping in a self-publisher who does not have a Royalty Calculator on his website since this is a sign that the publisher is not transparent enough about revenue sharing.
Self-Publishing Lets You Put Yourself Out There
Rarely do people become bestselling authors overnight. The bottom line is that if you're a first-timer, it will be harder for you to attract the publishing industry's attention. Putting out your book with the help of a self-publisher can help you build a fan base while also proving to potential publishers that you know how to write a book. Many successful authors have done this, Ashwin Sanghi and Amish Tripathi included.
The list of self-published bestsellers continues to grow with each passing year, and whether or not you are craving fame and fortune, you have every reason to self-publish your book. You've done it all yourself, from doing the research needed to writing the final draft; be proud of it, treasure your masterpiece and get it out there for people to read.