So, you've finally decided to publish that book! Good for you. Assuming that you have decided to self-publish your masterpiece, we have put together for you a quick guide on "How To Self Publish Your Book", so as to make sure that you are not going in blind. So let's dive in already.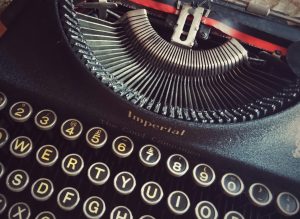 A Quick Guide To Self Publishing
Decide What Kind of Book You Want to Write
Make sure you know what you are doing, why you want to write that book, and what kind of book is it going to be. Doing so ensures that there are no half measures on your part, and you are doing the homework and research your chosen topic needs. Following this, you can go about outlining the first draft of your book.
Write the Book
Now that you have done the research needed to write the book and completed the first draft, it is time to give it the shape of a manuscript. This usually requires proper scheduling, so you dedicate the time needed on a regular basis, without fail. The ideal approach herein is to break down the manuscript into several portions, with each day dedicated to completing the portion it has been earmarked for.
Also, it is advisable to share the final manuscript with peers and friends for review and feedback so any glitches can be combed out before the book is submitted with your shortlisted self publishing house. Following this, you can proceed to finalise the book name.
Shortlist a Reputed Self Publishing House
Use the internet to identify a self publishing company that has repute and delivers what it promises. With a little effort, you can identify forums that have feedbacks and reviews about the publishing house you are looking to publish your book with. You can also find similar reviews on Google. Also, author communities are a good place to collect intel about publication houses, and validate their legitimacy.
Discuss the Inclusions of Your Publishing Package
Once you are done shortlisting a self publisher, you need to discuss with him/her in detail the services you are looking to avail as part of your publishing package, and their extent. You need to spell out clearly, your priorities and expectations about each inclusion, be it copy editing, format editing, cover design or distribution. Also, make sure that all the inclusions are listed in your publishing agreement in fair spirit.
Finalise A Retail Selling Price
All legit self publishing companies have a royalty calculator placed on their websites. You can use this estimation tool to finalise the selling price of your book, after taking into account the size and pages of your manuscript and the publisher's fee, among other things. After this, you can go ahead and submit your manuscript with the publisher and get the editorial process rolling.
Review All Submissions Made by Your Publishing Team
All inputs and submissions by the publishing team assigned to you need to be reviewed to ensure that your vision has been appropriately interpreted, be it the book cover, its format, or the book's editing aspects. Make sure you successfully drive the point across when discussing these with the publishing team. If need be, you must ask the team to rework the portions that need revisiting without thinking twice, provided such revisits are included in your publishing package.
So, there you have it" A Quick Guide To Self Publishing". Do let us know your thoughts about this post. If need be, you can share your thoughts in the comments section or reach out to us by visiting the Contact Us section of our website.